I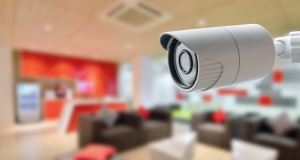 n October 2016, hackers hit a company called Dyn. Hackers are people who write computer programs that can break into other computer programs. And here, their target was an important one. Dyn makes sure the right website pops up when you type in a web address. After the hack, people around the world had trouble getting to many websites, including Amazon, Netflix and Twitter.
In the aftermath of the attack, security experts reported finding that flaws in the Internet of Things had made the problem worse. The Internet of Things is the collection of everyday objects that can gather information then share it online. These objects use built-in sensors and other small devices to interact with the environment around them.
For example, "smart" basketballs or soccer balls can collect data on shooting skills to help a player improve. Smart dolls can recognize their owners and have friendly conversations. Smart cars can monitor the road for signs of danger. Even an ordinary house can become a smart home. A heater might shut itself off when it senses that the house is empty, for example. Or a lamp might turn itself off after a child falls asleep.
Read more about your insecure devices at Science News for Students, here.