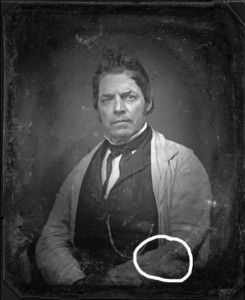 The George Eastman Museum in Rochester, New York, is the oldest photography museum in the world. The Victorian mansion that houses the museum was once home to Eastman himself – a pioneer in photography who in the 1880s helped bring photography to the masses after inventing roll film and designing the Kodak camera. Eastman's passion for colour and order are reflected in the museum's manicured gardens, where a diverse selection of blossoms sprouts from strictly symmetrical flower beds.
Within the museum's walls, there are more than 400000 photographic objects, including a collection of about 5000 daguerreotypes – images typically no bigger than a postcard, printed on polished copper plates and encased in glass. Sourced from all over the world, examples include a likeness of the "father" of the daguerreotype, French photographer LouisJacques-Mandé Daguerre. Invented by Daguerre in the 1830s, daguerreotypes became the first commercially available form of photography. For about two decades – until other, more efficient photographic methods became available and popular – this early way of recording visual images surged in popularity worldwide.
Read about how physicists are working to preserve daguerreotypes in the latest issue of Physics World, here.