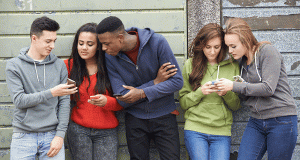 Many smartphone apps don't cost anything to download and use. But don't be fooled: There's still a price. "Your privacy is what's paying for it," says Brian Krupp. He's a computer engineer at Baldwin Wallace University in Berea, Ohio. Behind the scenes, he says, apps are "leaky." They may deliberately collect more data than they need. Then they send those personal data to advertising companies — without a user's knowledge — generating money for the app's maker.
Krupp wants people to know where their data go. He recently led the development of a new online tool that does just that. He and his students call it SPEProxy. It tells people when their apps are sending data, which can help spot misuse. It also offers ways to better protect personal data. It gives phone users control over where their data go, and which data are shared.
Read more at Science News for Students.
photo: IGHWAYSTARZ-PHOTOGRAPHY/ISTOCKPHOTO